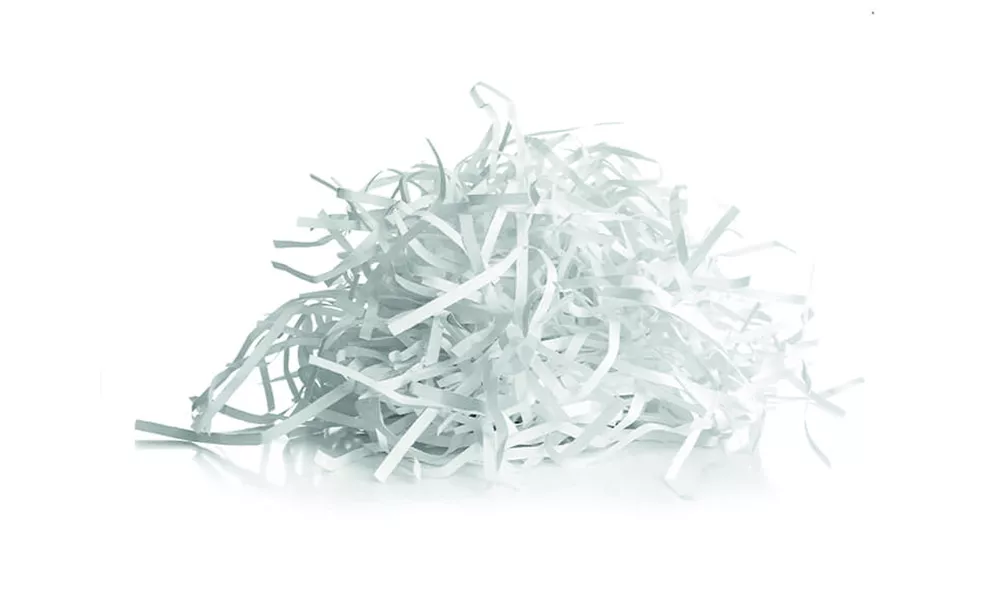 Recycle at home =
Yes
Do not put shredded paper directly in to your paper and card recycling bin – it clogs up the machines at the recycling sorting facility.
You can recycle shredded paper by putting in a paper envelope and then placing it in your paper and card recycling bin. If you're not ale to do that, put your shredded paper in your rubbish bin, or find another use for it (see below for some suggestions).
Recycle out of home =
Yes
Shredded paper can be recycled at local collection points or your council-run Household Reuse and Recycling Centre as long as you put it in a paper envelope first.
Be a great recycler…
Rather than recycling or throwing shredded paper away, try and find another use for it like animal bedding, packaging or add it to your home compost heap
Paper and card should be kept clean and dry – please close the lid on your bin
Wet or dirty paper and card should be placed in your rubbish bin

If in doubt, leave it out. Don't let your enthusiasm to recycle contaminate a whole truck load of recycling – see

What is 'contamination' and why is it important?