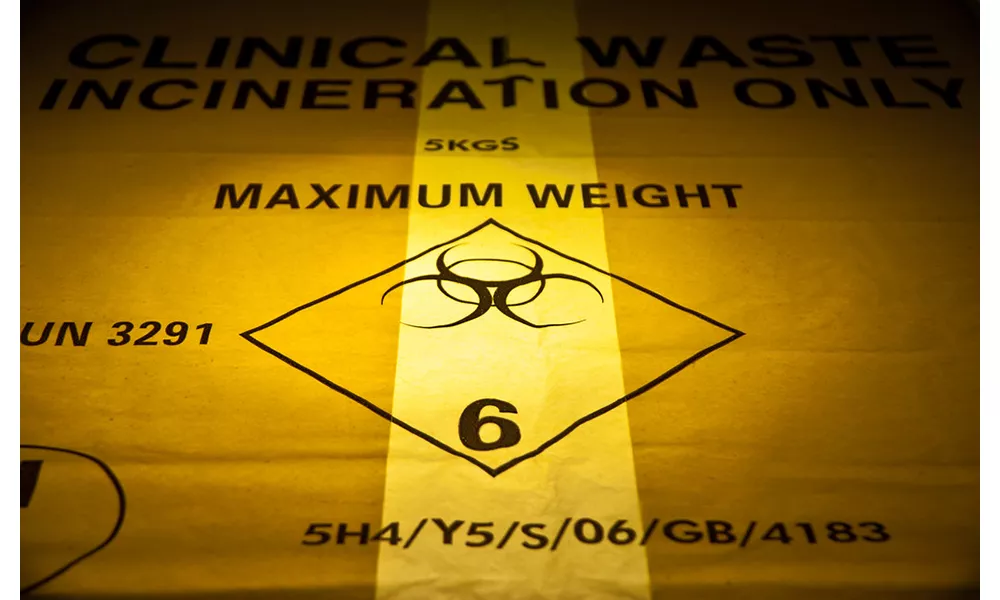 RECYCLE AT HOME = 
NO
Clinical waste cannot be recycled using your council's recycling collection service.
Do not put clinical waste in your rubbish bin – it can cause damage to human health or the environment. This includes:
Contaminated dressings
Home dialysis waste
Excreta and body fluids (where contaminated with blood, or you have been advised you have an infectious condition)
Needles and syringes
Human tissue
Your local council can offer a free collection service for clinical waste:
Croydon clinical waste collection
Kingston clinical waste collection
Merton clinical waste collection
Sutton clinical waste collection
Note: 'offensive waste' such as period products, nappies and incontinence pads can be put in your normal rubbish bin. Your council may be able to provide you with a larger rubbish bin if you have a disability or health condition that means you produce more of this type of waste.
RECYCLE OUT OF HOME =
NO
Your council-run Household Reuse and Recycling Centre is not licensed to accept clinical waste.