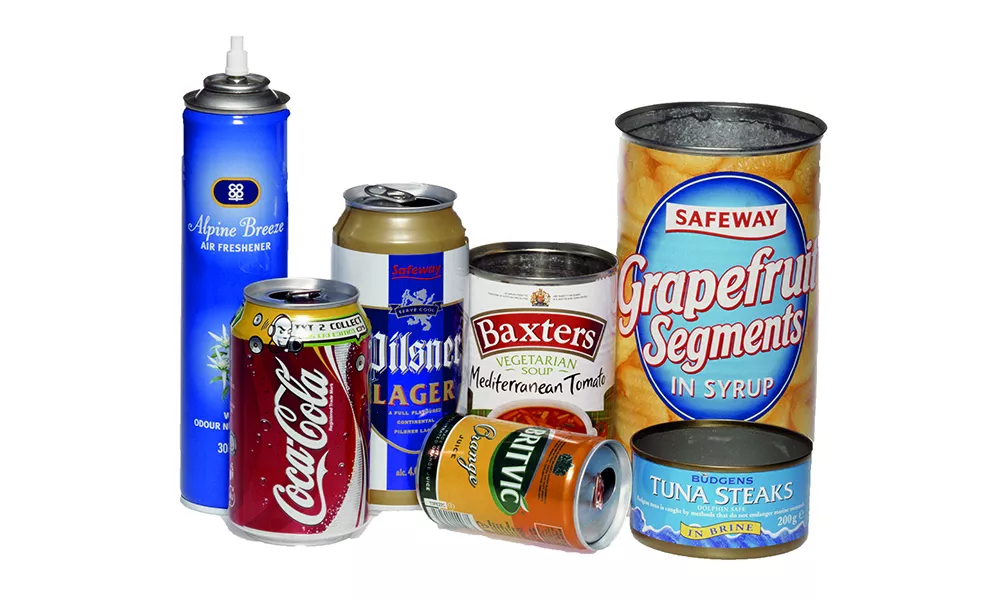 Recycle at home =
Yes
Cans and tins can be recycled by putting them in your 'container mix' (plastics, glass, cans and cartons) recycling bin. This includes:
Biscuit and chocolate tins and their lids
Drink cans
Food tins
Aerosol cans (empty)
Recycle out of home =
Yes
Cans and tins can be recycled at local collection points and at your council-run Household Reuse and Recycling Centre.
Be a great recycler…
Empty and rinse cans and tins (left over foods or liquids can contaminate other recyclables)
Leave labels on – these will be removed in the recycling process

If in doubt, leave it out. Don't let your enthusiasm to recycle contaminate a whole truck load of recycling – see

What is 'contamination' and why is it important?
Waste less…
Try to reduce your reliance on single-use cans and tins. Find and support you nearest refill shop – check the South London Partnership Zero Waste Map.