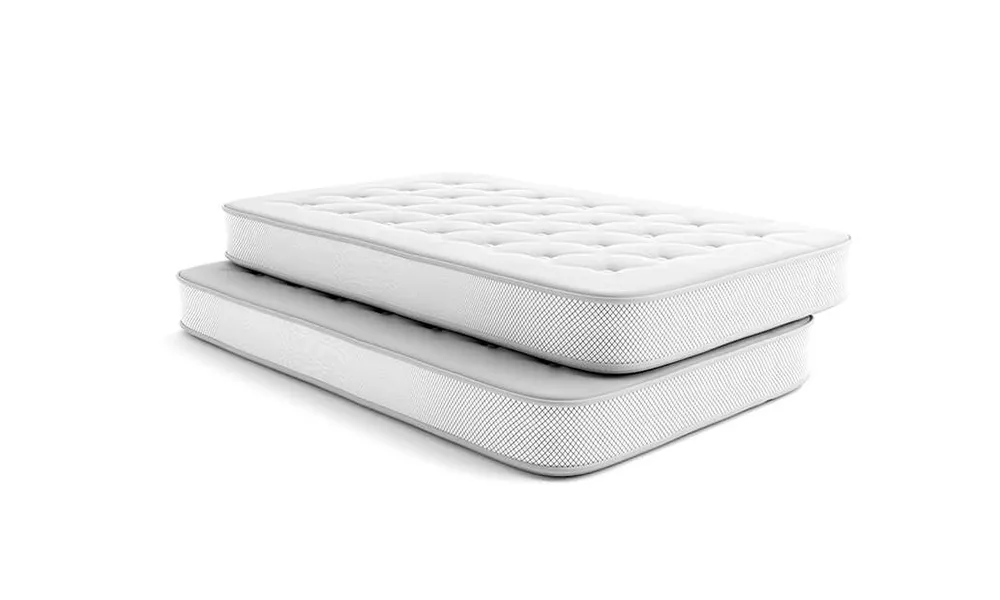 RECYCLE AT HOME = 
NO
Mattresses cannot be recycled using your council's collection service.
RECYCLE OUT OF HOME = 
YES
Old mattresses can be taken to your council-run Household Reuse and Recycling Centre. Recycling markets for mattresses are not currently well-established (separating the different materials used in a mattress is very labour-intensive). We recycle them whenever possible, but cannot guarantee it.
You can have your mattress collected from home by booking a bulky waste collection via your council – a fee will apply. If you arrange for a private waste contractor to collect your mattress, then remember; it's your responsibility to check they have a Waste Carriers Licence. If an un-licensed waste carrier fly-tips your waste, it's you that can be held responsible.
Some retailers offer the option (usually at additional cost) of having your old mattress taken away for recycling when they deliver your new one
WASTE LESS…
Mattresses in good condition can be donated or given away for free via sites like Freegle or Freecycle
Organisations such as British Heart Foundation will collect and resell your mattress and put the proceeds towards a good cause