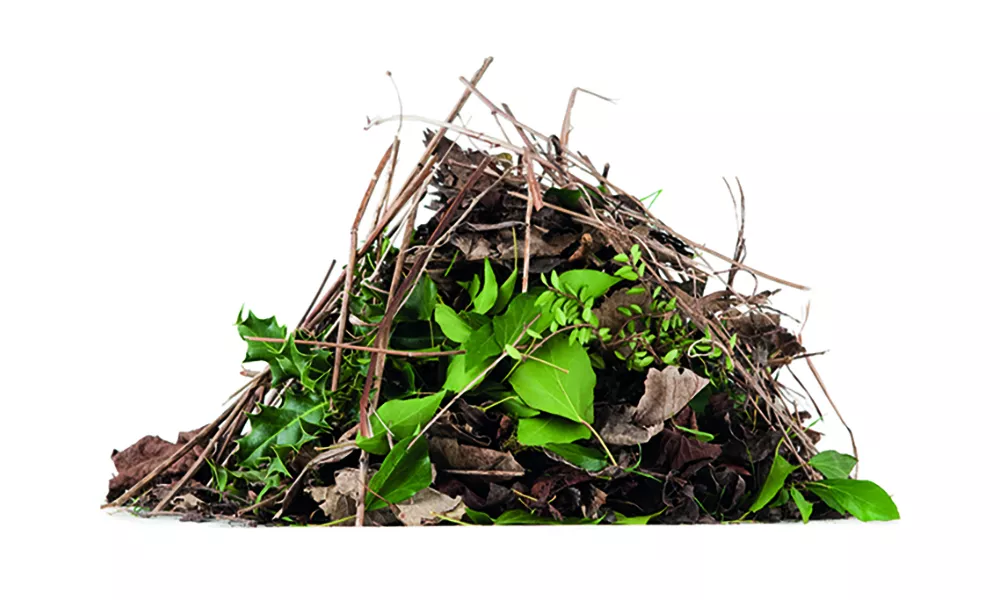 RECYCLE AT HOME = 
YES
Your council runs a garden waste collection service which residents can subscribe to for an annual subscription fee. Visit the garden waste collections pages for more details. Subscribers to the service get a fortnightly collection of:
Grass and hedge clippings
Leaves
Twigs and sticks
Old plants and weeds
Branches up to 22cm (8 inches) diameter
Fallen fruit
Cut flowers and house plants
If you arrange for a private waste contractor to collect your garden waste, then remember; it's your responsibility to check they have a Waste Carriers Licence. If an un-licensed waste carrier fly-tips your waste, it's you that can be held responsible.
RECYCLE OUT OF HOME = 
YES
Garden waste can be recycled for free at your council-run Household Reuse and Recycling Centre.
BE A GREAT RECYCLER…
If you subscribe to the garden waste collection service,

do not

put the following in your garden waste bin: Japanese Knotweed, bags, sacks, bricks, rubble or soil, plastic plant pots and containers, large branches or logs, garden wire, string, liquids (for example paint, pesticides, weed killer) or food waste.
WASTE LESS…
Why not give home composting a go? Garden waste (and some food waste) can be composted in your garden. Check the Get Composting website for subsidised high quality compost bins delivered to your home.